Do you love all things blueberry? Try this blueberry lemon loaf.
Blueberry lemon loaf bread is a delicious baked treat that combines the sweet and tangy flavors of blueberries and lemon. Blueberry lemon Loaf is perfect for breakfast, dessert or an afternoon snack. Here is a simple recipe to make your own blueberry lemon loaf bread:
(Scroll to the bottom for the best blueberry lemon loaf recipe)
Ingredients For BLUEBERRY LEMON LOAF
all-purpose flour – make sure you properly measure the flour. Do not pack, just level the top off with a flat knife.
salt – cut the salt in half if using salted butter in this recipe
baking powder – the leavening ingredient in this bread which helps the blueberry lemon loaf to rise
butter – you can use salted or unsalted, cut salt amount in half if using salted butter
sugar – granulated sugar helps balance the tartness from the lemons, giving this lemon blueberry loaf the perfect combination of sweet and tart
eggs 
vanilla extract – Real vanilla has so much delicious flavor
fresh grated lemon zest and lemon juice –Zest your lemons before juicing to enhance the flavor.
milk 
blueberries –you can use fresh or frozen berries
Icing (Recipe Below) The icing is super simple to make and adds a whole extra flavor dimension to this blueberry lemon loaf bread recipe. Simply four ingredients that get whisked together and then drizzled over the cooled bread.
Here are some kitchen items that will help to make your Blueberry Lemon Loaf Baking easier: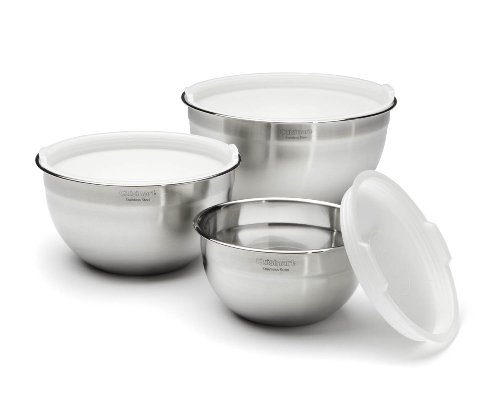 Cuisinart stainless steel mixing bowls nest to save space and have lids to store leftovers in the refrigerator or freezer. Three sizes handle any task that requires a bowl.
3 Pack Bread Pans for Baking, made with non-stick and food-grade materials. Loaf Pan Set, 1 Lb. Loaf Pans with Wide Grips, Nonstick Bread Tin 3 pack.
All Measuring Cups & Measuring Spoons sizes are included in one set!
1/4 Cup(60 ML), 1/3 Cup (90 ML)
1/2 Cup (120 ML), 1 Cup (240 ML)
1/8 tsp (0.63 ML), 1/4 tsp (1.25 ML)
1/2 tsp (2.5 ML), 1 tsp (5 ML)
1/2 tbsp (7.5ML), 1 tbsp (15 ML)
---
ICING INGREDIENTS FOR BLUEBERRY LEMON LOAF
2 tablespoons butter melted
1/2 cup powdered sugar
2 tablespoons fresh squeezed lemon juice
1/2 teaspoon pure vanilla extract
Whisk all ingredients together and drizzle over cooled blueberry lemon loaf.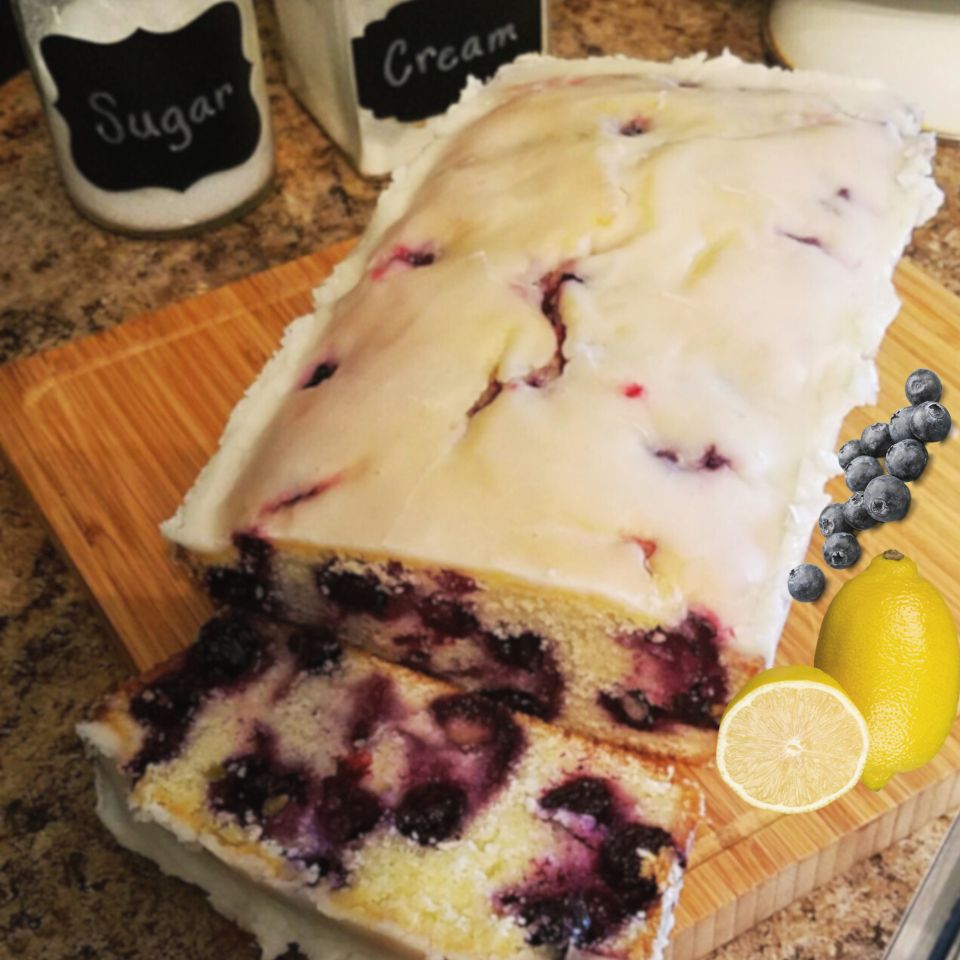 ---
Blueberry Lemon Loaf Recipe
1 1/2 cups unbleached all-purpose flour
1 teaspoon baking powder
1 teaspoon salt
1/3 cup unsalted butter melted
3/4 cup granulated sugar
2 eggs
1 teaspoon pure vanilla extract
2 teaspoons freshly grated lemon zest
2 tablespoons fresh lemon juice
1/2 cup milk
1 cup fresh or frozen blueberries (I usually use fresh)
1 tablespoon all-purpose flour
Steps
 Preheat oven to 350F.
Lightly grease a 9″x 5″ loaf pan or line pan with parchment paper.
In a medium bowl, whisk the flour, baking powder and salt, and set aside.
In a large mixing bowl, blend together the melted butter, sugar, eggs, vanilla, lemon zest and lemon juice.  Mix until well combined.
While slowly mixing, add flour mixture and milk alternatively, first half the milk, then half the flour. Stop mixing as soon as it's just combined.
Rinse the blueberries and in a small bowl toss the blueberries and 1 T. flour.  Coating the blueberries with flour will help prevent them from sinking to the bottom of your loaf while baking.
Add the flour coated berries to the batter and stir just to combine. Do not overmix.
Immediately pour batter into prepared pan and bake for 50-60 minutes, or until a toothpick inserted in the center of the loaf comes out clean.  Cool bread in the pan for about 30 minutes, then move to a wire cooling rack. Add the icing once the bread is mostly cooled. (recipe above)
Serve
Let the bread sit for about 30 min once you add the icing before serving. Slice, serve and enjoy your delicious blueberry lemon loaf as a delightful treat!
Tips
If baking the day before serving, wrap cooled loaf in plastic wrap and store at room temperature WITHOUT the icing. Add the icing the day of serving.
This blueberry lemon loaf can be served chilled or at room temperature.
Can be frozen (again without the glaze) Thaw completely, prepare icing and serve.