Homemade egg noodles are a delightful addition to soups, stews, or as a base for various pasta dishes. Here's a simple recipe for making your own egg noodles from scratch:
Homemade Egg Noodles
Ingredients:
2 cups all-purpose flour
2 large eggs
1/2 teaspoon salt
1-2 tablespoons water (if needed)
Instructions:
Prepare the Work Surface: Clear a clean countertop or work surface and dust it lightly with flour. This is where you'll knead and roll out the noodle dough.
Make the Noodle Dough: In a mixing bowl, combine the flour and salt. Make a well in the center of the flour mixture and crack the eggs into it.
Mix the Dough: Using a fork or your fingers, gradually incorporate the flour into the eggs, working from the inside of the well outward. Continue mixing until a dough forms. If the dough is too dry and crumbly, you can add a tablespoon of water at a time until it comes together. Conversely, if it's too sticky, add a little more flour.
Knead the Dough: Once the dough has come together, transfer it to the floured work surface. Knead the dough for about 5-10 minutes until it becomes smooth and elastic. You can sprinkle a little extra flour if it starts to stick to your hands or the countertop.
Rest the Dough: Form the dough into a ball, wrap it in plastic wrap, and let it rest at room temperature for at least 30 minutes. This resting period allows the gluten to relax and makes the dough easier to roll out.
Roll Out the Dough: After the resting time, roll out the dough on a floured surface until it's about 1/8 to 1/4 inch thick. You can use a rolling pin to do this.
Cut the Noodles: Use a sharp knife or a pasta cutter to cut the rolled-out dough into your desired noodle shape and size. You can make them wide for fettuccine-style noodles or thin for angel hair pasta.
Let Them Dry: If you have time, you can let the noodles air dry for about 15-30 minutes. This will help them hold their shape better when you cook them.
Cook the Noodles: Bring a pot of salted water to a boil. Add the homemade egg noodles and cook for about 2-4 minutes, depending on the thickness of the noodles. They should be tender but still slightly firm (al dente).
Serve: Drain the cooked homemade egg noodles and use them in your favorite recipes, such as soups, stews, or pasta dishes.
Homemade egg noodles are a versatile and delicious addition to your culinary repertoire, and they add a wonderful homemade touch to your dishes. Enjoy!
Click here for an amazing homemade chicken noodle soup recipe
Here are some items that can help with making the best homemade egg noodles: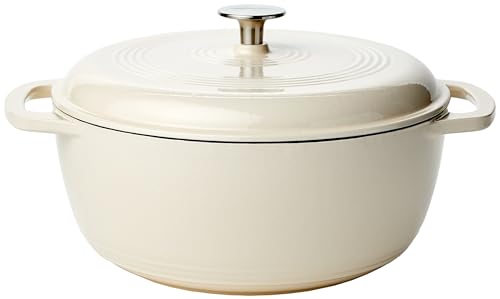 Enameled Cast Iron Covered Round Dutch
Dutch oven in White; ideal for roasting, baking, sautéing, cooking, and more
Heavy-duty cast iron retains heat well and distributes it evenly; smooth enamel finish provides lasting strength
Oven safe up to 400 degrees F
Medium 6-quart capacity serves 4-6 people; perfect for tossing pasta, frying chicken, or making soup
Hand wash only; avoid metal utensils and wash in warm, soapy water for best results; avoid citrus-based cleaners
Looped side handles for easy lifting; fitted lid traps in heat and moisture for enhanced results
Product Dimensions: 13.5 x 11 x 4.7 inches (LxWxH)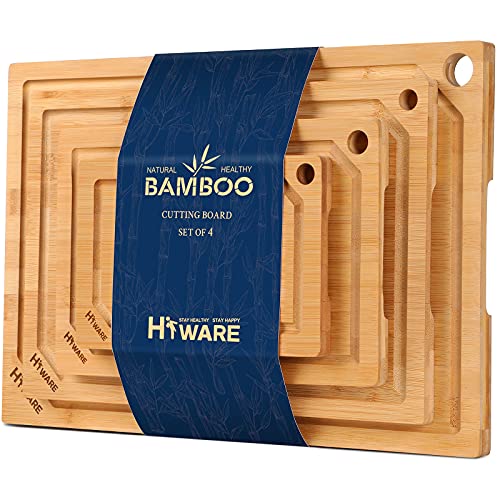 LARGER THICKER AND MORE THAN OTHERS: Extra large size: 18″ x 12″ x 0.8″, large size:15″ x 10″ x 0.6″, medium size:12″ x 8″ x 0.6″, small size: 9″ x 6″ x 0.6″, 4 different sizes are available for you to choose according to different use requirements. More boards and each is larger and thicker than others in this set.
KNIFE-FRIENDLY SURFACE: The very flat surface causes no damages to the knife like cracks or dullness. Treated with edible oil, the smooth cutting board will not make the blade worse, and there will be no scratches and marks on the board.
SUPERB CRAFTSMANSHIP: Exquisite craft makes this cutting board very durable and strong, but not overly thick. After meticulous polishing, it is very smooth and extremely flat, without any burrs, cracks, splinters, etc.
JUICE GROOVE & INNER HANDLE DESIGN: Surrounded built-in juice groove is close to the edge to maximize the cutting area while perfectly catch excess liquids without overflow to the countertop, meanwhile the grooves are not too narrow to clean. The inner handles are on the back taking no cutting areas and branding space doesn't take up much space, as well as the hanging hole.
NATURAL ORGANIC BAMBOO: Made from natural organic bamboo which is environmentally friendly and food safe, strong and resilient, ideal for slicing bread, fruits, vegetables, meats, steaks, cheeses, or as a serving tray.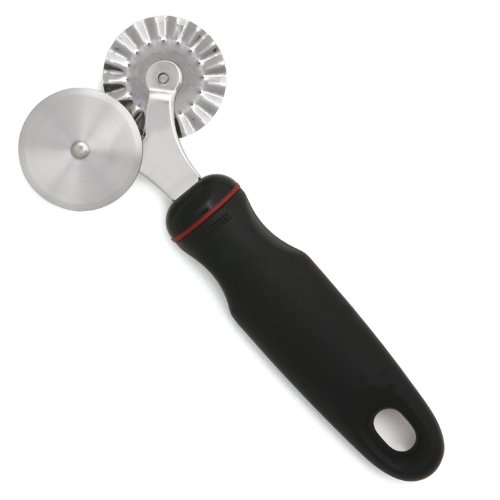 Pasta Cutter Wheel
Measures: 7″ x 3″ x .75″ / 18cm x 7.5cm x 2cm
Pastry wheel, sometimes called pastry cutter, makes cutting shapes fast and easy. Making homemade ravioli will be a snap with the ravioli cutter wheel.
Double-headed fluted wheel for scalloped edge and straight cut with flat wheel. Ideal for pasta, pastry or cookie dough, create beautiful lattice crusts and decorative cuts for pies, pastries and ravioli.
Soft santoprene handle provides a comfortable non-slip grip, ideal for left or right hand use.
Stainless steel cutting blades.