Are you looking for the best quick homemade bagel recipe?
Greek yogurt bagels are a newer variation of bagels. Bagels are a type of round bread product that originated in Jewish communities in Poland in the 16th century. They are traditionally made by first boiling the dough and then baking it, which gives them a distinctive chewy texture and a shiny, crisp crust. Bagels are typically shaped by hand into a ring with a hole in the center. The hole allows for even cooking of the dough.
Bagels can come in a variety of flavors and toppings, ranging from plain to sesame, poppy seed, onion, garlic, everything (a mix of various seeds and spices), and more. They can be served plain, toasted, or with various spreads and fillings, such as cream cheese, lox (smoked salmon), jam, butter, or deli meats.
In recent years, the popularity of bagels has expanded beyond their traditional Jewish origins and become a staple in many parts of the world. Bagel shops and bakeries can be found in numerous countries, offering a wide range of flavors and styles to cater to different tastes.
Greek yogurt bagels are a variation of traditional bagels that incorporate Greek yogurt into the dough mixture. This addition of Greek yogurt can result in a softer texture and slightly tangy flavor compared to regular bagels. The yogurt not only adds flavor but also contributes to the dough's moisture and richness. These Greek yogurt bagels do not have to be kneaded or spend time rising, they are a very quick option for homemade bagels.
(Scroll to the bottom for the homemade greek yogurt bagels recipe)
Steps for making Greek yogurt bagels
The basic process for making Greek yogurt bagels is much quicker compared to making traditional bagels:
Mixing: Combine flour, Greek yogurt, baking powder and salt in a mixing bowl.
Rising: These Greek yogurt bagels do not require rising time.
Shaping: Divide dough into equal size balls, slightly flatten and use your finger to create a hole in the middle.
Baking: Transfer bagels to a baking sheet and bake in a preheated oven until they're golden brown and cooked through.
Greek yogurt bagels attributes
The Greek yogurt in the recipe contributes to the bagels' flavor, texture, and nutritional profile. It can make the bagels a bit softer and give them a slight tang, which is characteristic of yogurt. Additionally, Greek yogurt is known for its higher protein content compared to regular yogurt, so the bagels may have a slightly higher protein content as a result.
Overall, Greek yogurt bagels can be a tasty and slightly different take on the classic bagel, offering a unique texture and flavor profile that some people may find appealing.
---
Here are some kitchen items that will help to make your Greek Yogurt Bagel Baking Process Easier
Mixing Bowls with airtight lids set
17PCS kitchen gadgets, 3 grater attachments included, airtight lids, rust resistant, silicone non slip bottom. The range of sizes from 7QT down to 1QT, makes this set incredibly versatile and suitable for a wide range of tasks.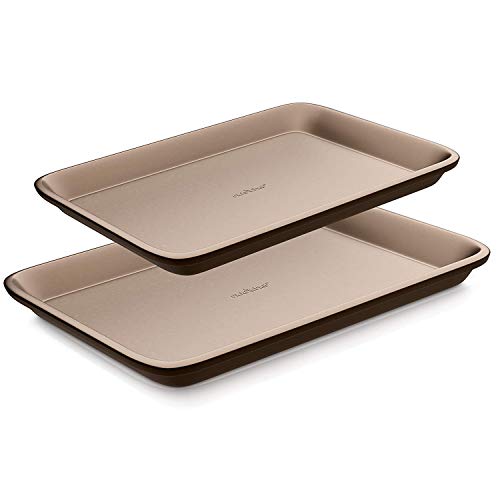 Baking Sheets
NON-STICK COATED LAYER SURFACE: The bakeware's durable nonstick coating helps ensure quick, effortless food release—no need for excess butter, oil, or cooking spray.
HEAVY-WEIGHT CARBON STEEL: It provides durability & fast, even heat distribution for uniform browning, oven-safe up to 445°F.
RIMMED BORDER: This rim effectively prevents juices and sauces from spilling into your oven while providing ample air flow and heat distribution for even baking and cooking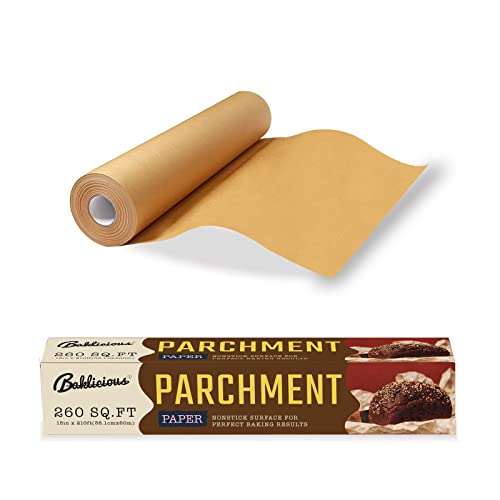 Parchment Paper
Versatile Parchment Paper: A Must-Have for Cooking and Baking. Say goodbye to stuck cookies & cakes! With parchment paper, treats effortlessly slide off, and cakes flip out easily. No more clinging bottoms! Mess-free Baking Decor: Drizzle, Decorate, Dispose!
Cheese Grater
Four different surfaces to meet your different needs: cheese grater features 3 grating surfaces and 1 slicing blade. Stainless Steel: sharp and high quality stainless steel blades on all 4 sides of the grater help grate, shred, zest and slice your foods quicker.
---
Easy Greek Yogurt Bagels Recipe
Ingredients:
3 Cups Unbleached All Purpose Flour
6 teaspoons Baking Powder
1 1/2 teaspoons salt
3 Cups Plain Greek Yogurt
1 beaten egg (for egg wash)
Directions:
Stir dry ingredients together.
Mix in greek yogurt.
Stir all together until a soft dough forms.
Fold in optional ingredients-see below (I usually divide the dough in thirds and make a few different options)
Divide dough into 12 pieces, and roll into balls. Press your finger through the middle, creating a hole, then lay bagels on a parchment paper lined cookie sheet. Lightly brush bagels with beaten egg. Add optional toppings if desired.
Bake at 375 for 25 minutes. Serve warm or let cool, slice and toast. I like to serve mine with a whipped cream cheese.
Optional Ingredients:
Blueberries
Chocolate Chips
Cinnamon and Brown Sugar
Jalapeños and Shredded Cheddar Cheese
Optional Toppings:
Everything But The Bagel Seasoning
Sesame Seeds
Poppy Seeds